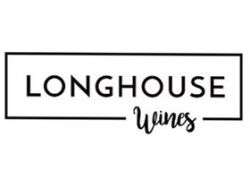 Longhouse Wines is pleased to announce that their 2014 Sierra Foothills Red Blend has been awarded the silver medal in two international wine competitions. The company received the silver medal in the 2018 New York World Wine & Spirit Competition in the Red Bordeaux Blend category, as well as in the 2018 Sommelier Challenge in the Red Blend category. The 2014 Sierra Foothills Red Blend is a blend of 75 percent Merlot and 25 percent Cabernet Sauvignon.
The 2014 Sierra Foothills Red Blend is just Longhouse Wines second release, making their accomplishments even more rewarding. The company has also received additional awards including a 95-point rating from The Sommelier Company for their 2013 Napa County Pinot Noir and a 92-point rating for their 2014 Sierra Foothills Red Blend.
"I'm pleased and excited that Longhouse Wines has done well so quickly and honored to have received silver medals from the two wine competitions," says Ryan Jacobson, founder, and CEO of the company. "Longhouse Wines will continue to focus on bringing the best small batch, visually stunning wines to everyday wine drinkers."
Jacobson, a serial entrepreneur, started Longhouse Wines after being inspired on a trip to Portugal. There, he noticed the elegantly designed wine bottles that had beautiful patterns, colors, and character. His goal was to bring this same charm and attractive-looking bottles to people all over the southwest.
Jacobson brought in Michelle Corotan, a wine enthusiast and industry expert, to taste and choose which wineries Longhouse Wines would select to develop partnerships. On average, only four percent of the wines Jacobson and Corotan taste will make it to bottling. Longhouse Wines produces less than 150 cases for each release.
For more information about the company and their selections, visit LonghouseWine.com.
Source: PRNewswire
Image Source: PRNewswire