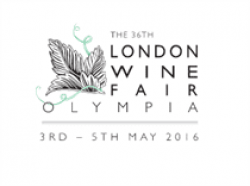 New York, NY October 7, 2015- The partnership between London Wine Fair and Beverage Trade Network establishes a clear path to the UK market for US wine brands.
By taking advantage of the new partnership, participating brands exhibiting at LWF can generate a large network of distribution contacts across the UK and Europe before, during and after the London Wine Fair. Registrations to the joint-program for US brands looking to export to the UK are now open.
Ties between Beverage Trade Network (BTN) and the London Wine Fair (LWF) have created a convincing business link to UK market opportunities. The recent announcement re-affirms the importance of the relationship and nurtures strong trade opportunities between the two countries.
"The new partnership with the London Wine Fair was initiated to help US wineries develop a clear market entry plan into an increasingly inviting market," said Sid Patel, the CEO of BTN. "We've enjoyed working with LWF this past year and are excited to help US brands find their place in the UK.
The UK market has seen tremendous consolidation in the past decade and competition across retail channels is very high. International wine brands are encouraged to develop a focused route to market in order to successfully penetrate new accounts.
The creation of a dynamic platform dedicated to giving international brands the necessary building blocks to build a successful entry strategy will leverage the strengths of both organizations. The collaboration between LWF and BTN is particularly useful for US wineries looking to expand into the UK.
The London Wine Fair is one of the world's largest wine events and is covered by some of the industry's biggest names in media. With over 11,000 trade visitors a year coming for three days of content on best practices in the UK, trade tastings of world class wine, and meetings with industry leaders, the fair is a must-attend annual event for wine brands looking to create a network of influential contacts.
All US brands who want to export to the UK can take advantage of the new partnership. Brand distribution activity and sell sheet information of companies taking part in the program will be uploaded onto BTN to allow users the ability to reach out to global buyers.
Participating brands will have access to a wide network of contacts and be able to share trade focused information geared towards potential importers and distributors. They will also be given Premium membership and be able to access BTN's large resource of webinars and articles on developing successful business practices.
BTN's team will be assisting participants of the program with hands on help at the London Wine Fair event itself and across BTN's social media channels.
To register for London Wine Fair, please contact Bob Davidson | (P) +44 (0) 20 7973 4668 (E) r.davidson@hgluk.com
For more information on the partnership and how to take advantage of the services being offered to US wineries by BTN at London Wine Fair, please contact Zach Milne-Haverty | (P) +1 (941) 592-9254 (E) Zach@beveragetradenetwork.com
About London Wine Fair: The London Wine Fair welcomes over 11,000 wine trade professionals every year. Our visitor audience is drawn from the restaurant and bar trade, independent retail and regional wholesale, and from the convenience and multiple retailers. In addition to retailers, we welcome the trade press, importers and recognized trade professionals from all support services to the wine trade.
About Beverage Trade Network: Beverage Trade Network (BTN) is an online marketing and B2B networking platform servicing suppliers, buyers and beverage professionals in the global beverage industry. BTN provides business and sourcing tools for industry buyers and brokers as well as an extensive selection of services for suppliers to drive brand awareness and expand distribution. For more information on BTN please visit their website www.beveragetradenetwork.com