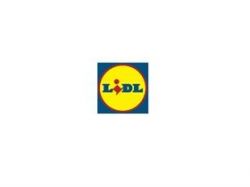 The discounter has rolled out 38 predominantly Italian, Spanish and French wines in its latest Wine Cellar, which will go on shelf on 30 March. The Easter wine cellar range comprises 16 reds, 13 white wines, 3 rose, 5 sparkling and one dessert wine, but wine consultant Ed Adams MW – one of three MWs who are involving in the selection and scoring of Lidl's Wine Cellar wines – told db the range had some interesting and unusual wines.
"Not many people are doing a Roero Arneis, or a barrel-aged Albariño from Rias Baixas," wine consultant MW Ed Adams told db. "It is about introducing the consumer to different styles – Lidl is not afraid to take a punt on a Clairette or a barrique-aged Rias Baixas or an Arbois."
Highlights in the Easter range include a Bourgogne Hautes-Côtes de Beaune from Louis Dupleix (RRP: £9.99), a Muscadet Sèvre et Maine from Domaine de L'Ardennerie (RRP: £5.99), a Veneto Bianco, which has been made in a lightly passito style (RRP: £6.99) a Roero Arneis from Cascina Valentino (RRP: £8.99), and a barrel-aged Rias Baixas Barrica from Salneval (RRP: £7.99).
Read more at source: The Drink Business