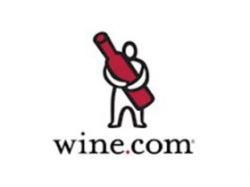 The online wine business continues to take market share away from brick-and-mortar rivals, highlighting the need to appeal to wine drinkers in new ways. Renowned online wine retailer Wine.com is leading the charge, having recently announced an additional $15 million in growth funding. The new financing will help to jumpstart the company's e-commerce and mobile commerce initiatives.
Right now, Wine.com is pulling down $100 million in annual revenue and five-year growth rates have been doubling. With that kind of success, you might expect Wine.com to keep on doing what it's doing when it comes to e-commerce. But there's always room to keep up with shifting digital behaviors, and Wine.com is no exception.
Released last week, Wine.com's new website offers a modern, streamlined design with easier filtering capabilities, more granular geographic regions and varietals, enhanced wine and winery content, and a consistent feature set and user experience across all device types -- computer, tablet and phone.
Nearly simultaneously, Wine.com released a new mobile app in the Apple App Store. Wine.com's new mobile app has quickly achieved a 5 star rating, making it the top rated wine app. The app includes a new label scanner, an enhanced wine database, live chat wine experts and all the purchasing capability of Wine.com's full website.
"Wine.com's rapid growth is a clear indication that the company is aligned with emerging trends in the beverage alcohol space," said Danny Brager, Senior Vice President, Beverage Alcohol Practice at Nielsen. "As the wine market continues to shift online, Wine.com is tapping into key growth areas such as e-commerce and mobile, alongside the rising influence of millennials – critical components for today's $33.6 billion U.S. wine market."
One major selling point for Wine.com has always been its nearly unbeatable selection of wines. Customers go there, knowing that they can get just about any type of wine they would like. The Wine.com selection has doubled again to over 17,000 wines and counting -- 15 times the average specialty wine store and 30 times the average grocery store – exposing customers to wine from all regions, varietals and price points.
Moreover, Wine.com has embraced the ability to have live 1-on-1 chats with wine experts when making a selection. Wine.com is unique in offering live chat wine experts, non-commissioned and based in San Francisco and New York, available 7 days/week to help customers discover new wine with confidence.
So what's next for Wine.com? It looks like growth is still very much on the agenda, even after selling and shipping nearly $1 billion worth of wine to date. "It's still very early in the game," said Rich Bergsund, Wine.com CEO. "With this capital, we can expand our efforts to innovate and leverage technology to help consumers discover and buy great wine."
It helps to think small and keep a hand on the pulse of the modern digital customer. "We feel like a startup, hungry to earn the trust of customers of all ages and levels of wine knowledge," added Bergsund.