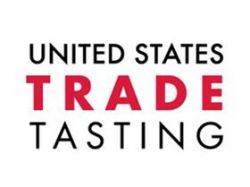 Every year, the USA Trade Tasting Show brings together small and medium-sized importers, distributors, retailers and press professionals of the US wine, spirits and beer industry in New York City for 2 days of learning, buying and selling, networking and fun — all designed to help participants grow their bottom line.

Overall, more than 2,000 people attend the two-day event, and more than 100 exhibitors display their products in a Grand Tasting Hall at the Metropolitan Pavilion in New York.

Meet & Network with Buyers & Grow your Distribution in the USA. Super early bird pricing ends 8 November 2018
EXHIBIT TODAY | ATTEND AS VISITOR
WHO CAN EXHIBIT?
Brands that are looking to expand distribution in the US market are USATT exhibitors. You can be a US winery, brewery or distillery looking for state distributors, you can be an importer looking for state distributors, you can be a brand looking to meet retailers and press or you can be an overseas brand looking for a potential distributor.

WHY EXHIBIT?
For any new wine, beer or spirits brand looking to grow their distribution within the U.S. marketplace, the key success factor is being able to grow awareness of their products in the minds of both consumers and potential distributors. And there's no better place to do that than at the United States Trade Tasting (USATT).
For brands still thinking about exhibiting in 2018, there are a number of important reasons why it makes sense to secure a space on the main trade floor of the Grand Tasting Hall. There are opportunities to:
Meet with buyers in a unique face-to-face environment
Grow consumer awareness of your product offerings
Showcase your products to purchasing decision makers
Ultimately, becoming an exhibitor at USATT 2019 is about becoming part of the conversation surrounding the future direction of the U.S. wine, beer, and spirits industry. It is being able to have access to a platform to introduce your brands to thousands of interested buyers. Having a spot on the trading floor and hosting demos throughout the two-day event is the key to building relationships among all tiers of the trade. It's the key to building word-of-mouth buzz with sommeliers and mixologists, and it's vital to shaping the brand story you will be using to market your products to buyers.

A Word of Mouth from Past Exhibitors
"We have signed up with BTN since 5 years and were their first 10 members and since then we have stayed with them. That says a lot in what they are building here." - Chander Arora, Founder Vodquila
"We met quality importers and distributors who were the right fit for us and I have a follow-up meeting scheduled with a prospective importer in 3 days." - Johline Barnardt, Van Loveren Family Wines
"Here I had an opportunity to see wineries, importers, and distributors. I thought it was just the place to be." Loreto Herrero, TomeVinos
BUYERS COMING AT 2019 USATT



USA Trade Tasting May 13-14, 2019
VENUE & TIME
Metropolitan Pavilion, 125 W 18th St New York, NY 10011
Expo Floor Hours: 11 am to 4 pm
Conference Hours: 9 am to 4 pm.
Metropolitan Pavilion, New York City.
(Exhibitor setup opens May 13, 2019 - 8 am)
PRICING
$2600 - Special Pricing (Now till November 8, 2018) - Includes 2-day ABID Conference Pass. Book today and get the best deal. Pay only 25% now and balance due in December 2018. Book Today and Save $600.
$3200 - Regular (November 9, 2018, to February 28, 2019)
Table selection is on the first come basis. Exhibitors will be given access to the exhibitor zone as soon as they book giving them early options to choose their own table spot.

Register Before Nov 8, 2018 and Save $600