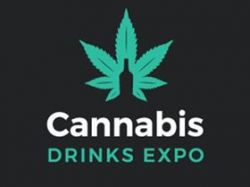 For anyone curious about the future direction of the cannabis industry in the United States, the place to be in 2019 will be the first-ever Cannabis Drinks Expo, hosted by the Beverage Trade Network. This event, taking place in July 2019 in San Francisco, will be the biggest global gathering of cannabis drinks professionals ever, bringing together drinks producers, manufacturers, brand owners, distilleries and brewers all in one place for a spectacular expo.
Register today to secure your spot with early bird pricing (Ends December 12, 2018)
WHY EXHIBIT | REGISTER AS EXHIBITOR | REGISTER AS VISITOR
WHO CAN EXHIBIT
Potential exhibitors will include: Medical marijuana producers, Cannabis growers, Cannabis producers/ product developers, Cannabis processors, Cannabis distributors/transporters, Wineries, Breweries, Distilleries, Branded drinks companies, Drinks manufacturers/producers, Pharma companies, Equipments and service providers, CBD manufacturers, Marijuana-Infused products and edibles providers, Testing and laboratory services, Logistics and supply chain operators, Drinks distributors/wholesalers, Drinks importers, Lobbyists/ public affairs businesses, Political advisors.

Early Bird savings ends in 7 DAYS. Register as an exhibitor now and save $600 [Includes 1-day conference pass valued at $400 with your exhibitor ticket]
Opportunity is here! Are you in?
BECOME AN EXHIBITOR TODAY | IMPORTANT FAQs
WHO WILL ATTEND
Cannabis Drinks Expo promises to be relevant for anyone involved in the development, production, distribution and retailing of all alcoholic drinks and cannabis and related products. It will also provide a vital networking opportunity for political analysts, medical experts and those involved in the development and implementation of legalised cannabis into new markets.
In addition to the trade show floor, there will be a business conference track to the one-day expo. As part of this conference, leading speakers within the cannabis industry will share their insights and analysis about how to create, grow and develop an exciting new consumer market. Already, the sheer scope of innovation within the cannabis drinks sector has been phenomenal, with everything from energy drinks to infused wines hitting the market.
If you want to stay ahead of consumer tastes and find out what's going to be hot in 2019, the Cannabis Drinks Expo will be where you can get the latest market forecasts and hear directly from the influential professionals who have helped to launch a young, dynamic new market.
Get Involved!
WHY ATTEND | VISITORS/ CONFERENCE REGISTRATION
LIST OF SPEAKERS AT 2019 CANNABIS DRINKS EXPO
View All Speakers>>> | Register for Conference>>>

SCHEDULE:
Event Date: 25 July 2019
Time: 11:00 am - 5:00 pm
FEES:
Early Bird: $1800 - (Ends December 12, 2018)
[ Pay only 25% right now of the total to book and balance due March 30, 2019. Includes 1-day conference pass valued at $400 with your exhibitor ticket. ]
Regular: $2400 (December 13 Onwards)