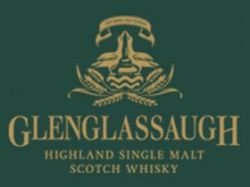 Glenglassaugh Octaves Classic and Glenglassaugh Octaves Peated are both bottled without age statements or chill-filtering at 44% abv.
The Classic bottling is a blend of Bourbon, Pedro Ximénez and Amontillado Sherry Cask octaves, said to deliver notes of tropical fruits, spiced coffee, and oak nuttiness.
The Peated whisky is made up of liquid that has been aged in Bourbon, Port, and oloroso Sherry cask octaves. It is said to have notes of salted caramel, yellow plums, savoury smoke, and maple syrup.
Glenglassaugh Octaves Classic Batch 2 has an RRP of £60 (US$79), while Glenglassaugh Octaves Peated Batch 2 has an RRP of £65 (US$86).
Rachel Barrie, Glenglassaugh master blender, said: "As the surf rolls in on Sandend Bay and invigorating North Sea air passes through our coastal warehouses, these two luscious malts are truly a distillation of nature's elements.
"Shaped by the rich abundance of land and sea, this fresh duo of Glenglassaugh Octaves encapsulate rolling waves of flavour that intensify and evolve with each and every sip."
About Glenglassaugh
Glenglassaugh is produced using the highest quality of Scottish barley and traditional distilling methods, our key focus is on quality. While many distilleries have become highly automated, here at Glenglassaugh our spirit is still handcrafted by a small, highly skilled team dedicated to creating the highest quality product. Only the finest casks are selected to slowly mature our precious spirit in our coastal warehouses until it is ready.
Read More at source: The Spirits Business
Image Source: The Spirits Business