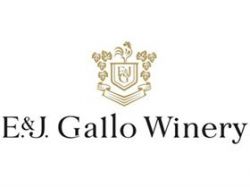 "In the next three years, our goal for Carlo Rossi is to reach annual sales of 1 million cases and reclaim our title as the No. 1 imported wine brand in mainland China," declared Tao Xin, E&J Gallo's China general manager, at a launch event on 11 April, undeterred by the fact that all American wines coming to China from now are subject to higher import tariffs.
At the height of Carlo Rossi's popularity in China in 2014, its sales totaled 770,000 cases, accounting for 55% of American wine exports to China in that year.
The partnership with Eternal Asia will focus on distributing Carlo Rossi in the eastern China region that includes key cities and provinces such as Shanghai, Zhejiang, Fujian, and Jiangsu, according to Chinese media reports.
This marks a departure from Carlo Rossi's previous distribution strategy where its 10-year partner Nanpu was solely responsible for nationwide distribution of the wine to a more regional focused network.
"The Chinese market is massive, and each region is different from one another in consumer culture, behaviors and channels. As the wine market and a number of wine consumers grow, we think that regional distribution networks will better serve our end consumers," Tao explained.
The partnership is also seen a strategic move designed to leverage Eternal Asia's vast supply chain network, the country's first listed supply chain company with 300 sales points across China.
E&J Gallo also revealed that it is going to work with distributors in Fujian and Guangdong as well as expanding its online sales and off-trade sector with supermarkets including Walmart and Metro.
Read more at source: The Drinks Business