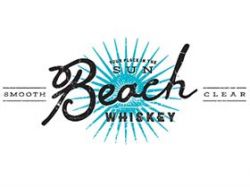 The Beach Whiskey Company announced today it has secured distribution agreements that will provide 100% coverage in the United States for Beach Whiskey™ and American Harvest Organic Vodka®.
"This is a critical milestone for the Beach Whiskey Company and our portfolio," said J. Smoke Wallin, CEO of Beach Whiskey Company. "We've built a best-in-class distributor network who believe in the potential of Beach Whiskey and American Harvest Vodka. This was vital to support our extensive National Account customers wishing to rollout out nationally.
We know that all distributors are facing significant pressure to streamline their portfolios and focus on priority brands," Wallin continued. "We're gratified that so many have signed on to the Beach Whiskey Team."
The Beach Whiskey Company Distributor network now includes:
Southern Glazer's Wine & Spirits
Young's Market Company
Beverage Control
Brescome Barton
Empire Merchants
Fedway Associates, Inc.
Horizon Beverage Group
Lipman Brothers
Mexico Importers
TN Crown Distributing
"We have national accounts who had American Harvest and want it back and love Beach Whiskey and are eagerly anticipating its return," said Wallin. "Our core national account strategy has been wildly successful, and now with our distributor partners firmly in place, we're poised for explosive growth on a national scale."
About The Beach Whiskey Company
The Beach Whiskey Company is a disruptive brand innovator in the adult beverage space that is building a portfolio of rapidly growing national brands. The Beach Whiskey portfolio includes Beach Whiskey Bonfire Cinnamon™, Beach Whiskey Island Coconut™ and American Harvest Organic Vodka®.
Beach Whiskey™ is a reimagined take on traditional whiskey. A line of smooth, clear, naturally flavored American whiskeys made for sun worshiping, moon chasing, fun seekers, Beach Whiskey offers day-drinkable flavor profiles presented in sea glass-inspired bottles. No matter where you are, our mission is to bring the beach—"your place in the sun" —to thirsty, fun-loving whiskey drinkers everywhere. Please ship and swim responsibly!
American Harvest Organic Vodka® is proudly handcrafted in small batches from organic American wheat, certified organic ingredients, and Snake River water
Source: PRNewswire