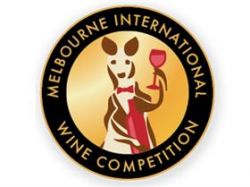 The 4th Annual Melbourne International Wine Competition has announced the medal winners of the competition in four separate award categories (Double Gold, Gold, Silver, Bronze). This year's competition featured more than 1,100 wines submitted from more than 10 countries.
The Melbourne International Wine Competition is unique for being a trade only blind judging wine competition that judges each wine by its category and actual price. This is based on the belief that trade buyers who have daily interaction with the consumer knows what the consumer wants and what will sell thru based upon quality and price.
This year's judges included a number of high-profile retail store buyers, sommeliers, restaurant beverage directors, hoteliers, distributors and importers. Many come directly from the Melbourne area. Among the judges were: Bob Paulinski, MW (Head of Sourcing –Wine, Coles Liquor), Bert Wyden (Buyer and Director at WineStar) and Andrew Roper (Founder & Chief Selector – Wines to the Stars).
This year's list of Double Gold winners included the following wines:
• Sidewood Estate 2013 Isabella Rose
• Idyll Wine Co St. Andrews 2016 Cabernet Sauvignon
• Reillys Wine Dry Land 2014 Cabernet Sauvignon
• Trifon Estate 2013 Family Reserve Cabernet Sauvignon
• Champagne Lanson NB Extra Age Brut
• Sum of the Few Wines 2016 Chardonnay
• Sieber Road Wines 2015 Shiraz/Grenache
• McGuigan 2014 Shortlist GSM
• James Busby Fine Wines The Fabulist 2016 Pinot Noir
• Soumah of Yarra Valley 2016 Soumah Pinot Noir Hexham
• Wild Earth Wines 2014 Pinot Noir
• Wild Earth Wines 2014 Special Edition Pinot Noir
• One Road 2015 Shiraz (ALDI Stores)
• Bird in Hand 2013 MAC Shiraz
• Old Plains Wine Co. Longhop 2015 Shiraz
• Norfolk Rise Vineyard 2016 Shiraz
• Pondalowie Vineyards 2015 Shiraz
• Harcourt Valley Vineyards 2016 Mt Camel Range Shiraz
• Cantine San Marzano 2016 Edda Chardonnay, Moscatello Selvatico, Fiano Minutolo, Passulara
In this year's competition, companies were able to enter multiple wines in different categories. Thus, ALDI Stores had 8 different medal winners, including one Double Gold winner (One Road 2015 Shiraz), one Gold winner (One Road 2015 Cabernet Merlot), two Silver winners, and four Bronze winners.
This year's event included a number of notable sponsors, including Beverage Trade Network (one of the world's leading websites for importers and distributors), Drinks Trade magazine, Drinks Bulletin, BevRoute Magazine and Drinks World magazine.
Based on the success of this year's event, the 5th Annual Melbourne International Wine Competition will take place on June 24, 2018. In addition, the founders of the Melbourne event are planning additional wine competitions within Asia.
About Melbourne International Wine Competition (MIWC)
The MIWC was founded by Adam Levy and Sid Patel.
Adam Levy is also known as the Alcohol Professor and is a recognized liquor writer and judge. Mr. Levy also writes for other online and print media outlets and is a Contributing Editor for the USA Trade Magazine "Bar Biz Magazine."
Sid Patel is the founder and CEO of Beverage Trade Network and organizes trade shows for alcohol beverage companies USA Trade Tasting (NYC), International Bulk Wine and Spirits Show in San Francisco and London.
For more information on the Melbourne International Wine Competition:
www.MelbourneInternationalWineCompetition.com