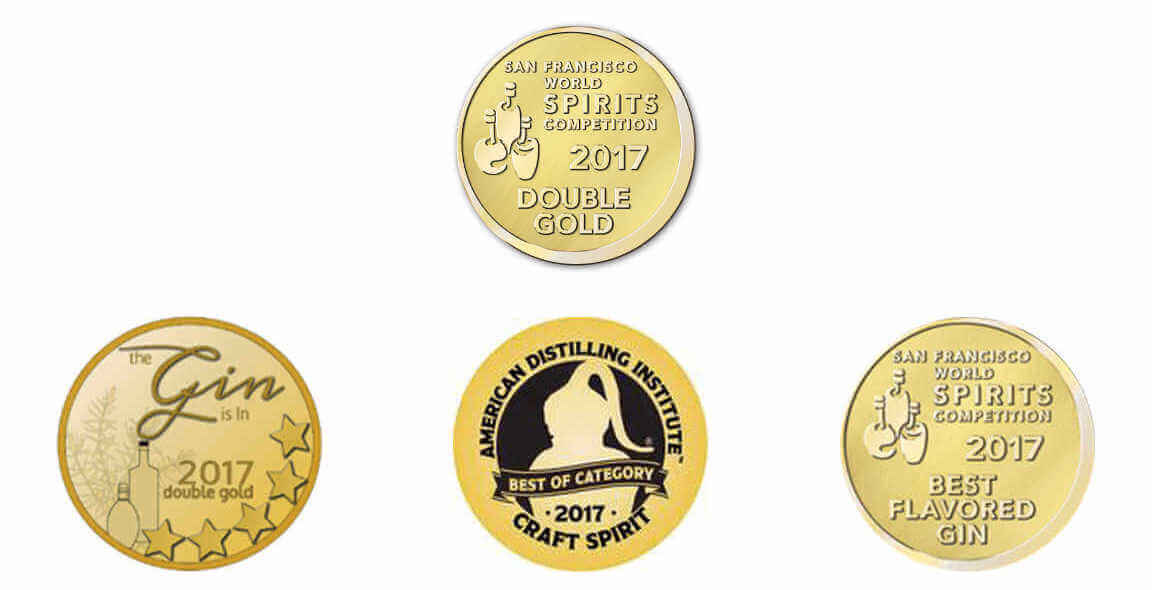 Lavender Gin looking for distributors worldwide
It starts with Limestone Filtered Spring Water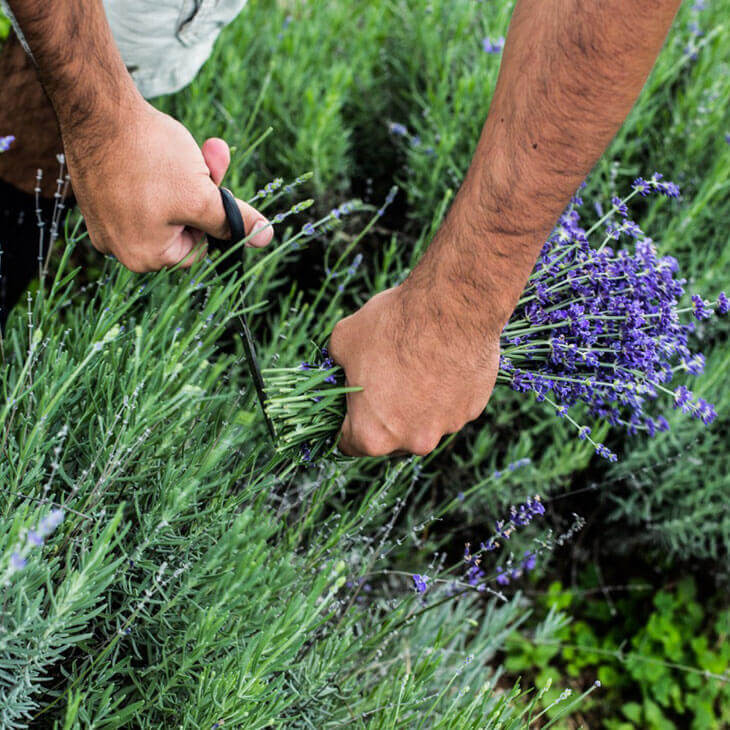 The Springfield Manor is a 130 acre farm situated at the base of the Catoctin Mountains. In 1774, the estate was named after the limestone filtered spring water, which comes forth in each of the farms seven fields. The limestone aquifer beneath the farm produces water with virtually no iron, and generous amounts of calcium carbonate and magnesium. It is no secret in the industry that limestone spring water produces the finest distilled spirits.
Many experts consider the water to actually be the most important ingredient of all. Limestone water imparts the specific desirable minerals while filtering out other undesirable compounds.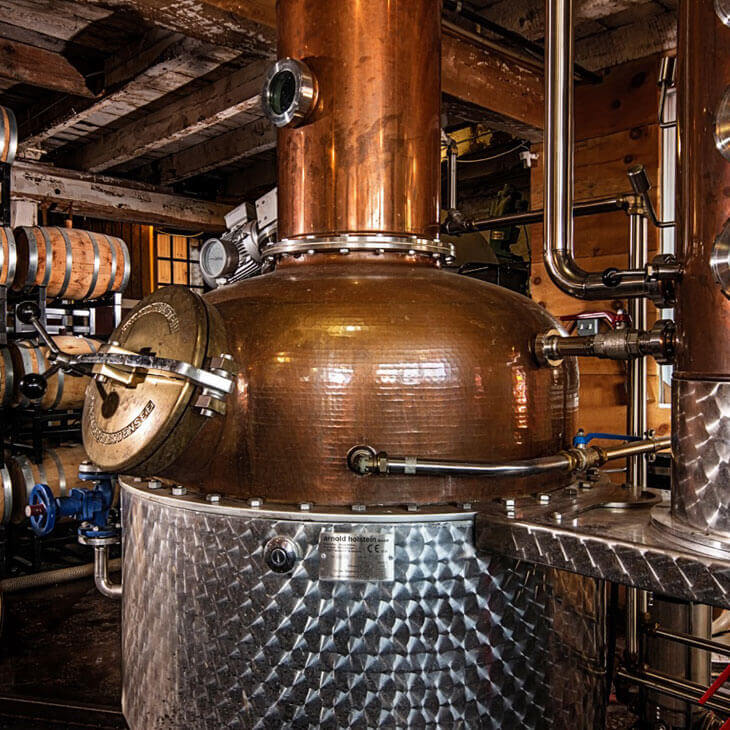 The limestone spring water at Springfield Manor also provides the ideal PH for both fermentation and distillation. It is generally acknowledged that limestone water makes the best bourbons, it is possible that its attributes are even more paramount in clear spirits. In Bourbon and other brown spirits, much of the character comes from the barrel itself. In clear spirits such as vodka and gin, there is nothing else to influence the flavor of the spirit except the water. Some experts profess that the "high surface tension of the water inhibits the evaporation of the aromas- thereby slowing the release of the bouquet. This gives the spirit a softer nose, a distinctive flavor profile, and a delicate mouth feel." Even elaborate water purification systems can't replicate natures own limestone filtered spring water that is produced in abundance at Springfield Manor!
Unique Lavender Gin looking for distributors worldwide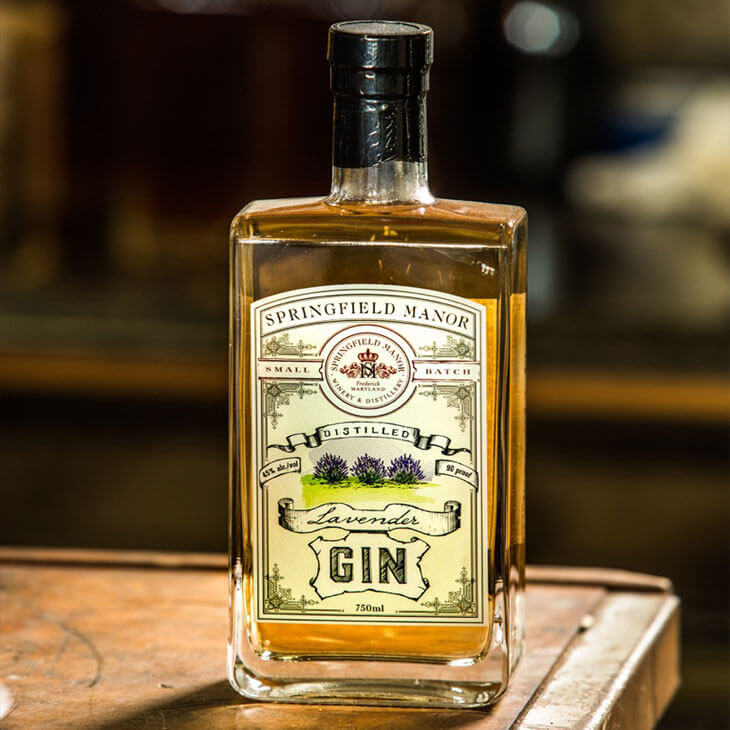 Produced on the farm - Perfected in the distillery Let the special moments beGIN!
Springfield Manor Lavender Gin is a compilation of naturally filtered limestone spring water, farm grown English lavender, German innovation, and a farm family's passion to produce a rare exquisite gin - handcrafted in small batches distinctly for your pleasure. It is enjoyed by the Aficionados, Connoisseurs, and those who are just plain Adventurous!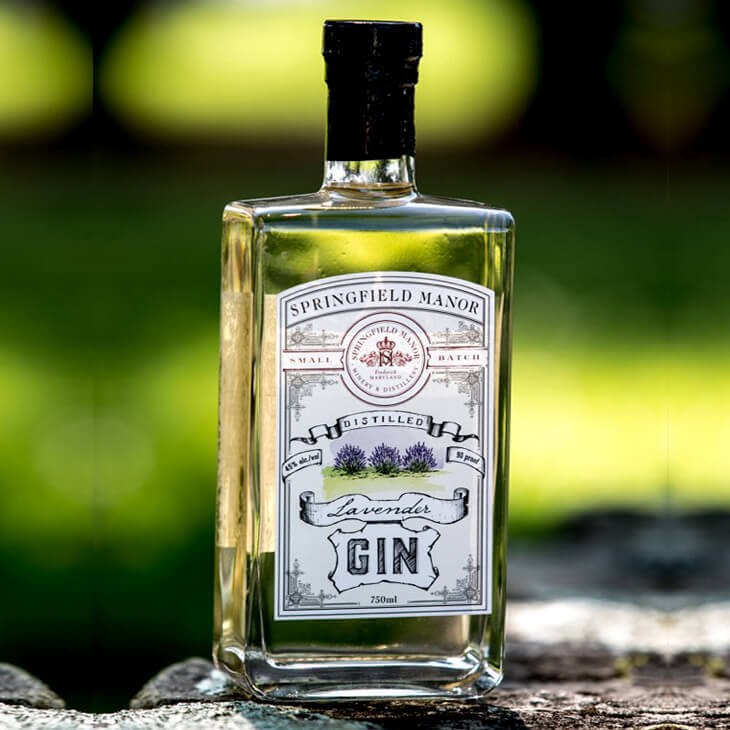 Fields Of Fresh Lavender
In 2008, the fields at Springfield Manor were planted with numerous cultivars of both English and French lavenders. It is the English varient which is used to create our signature Lavender Gin. The blossoms are hand harvested at peak bloom - and the process preserves the bright sweet floral flavor.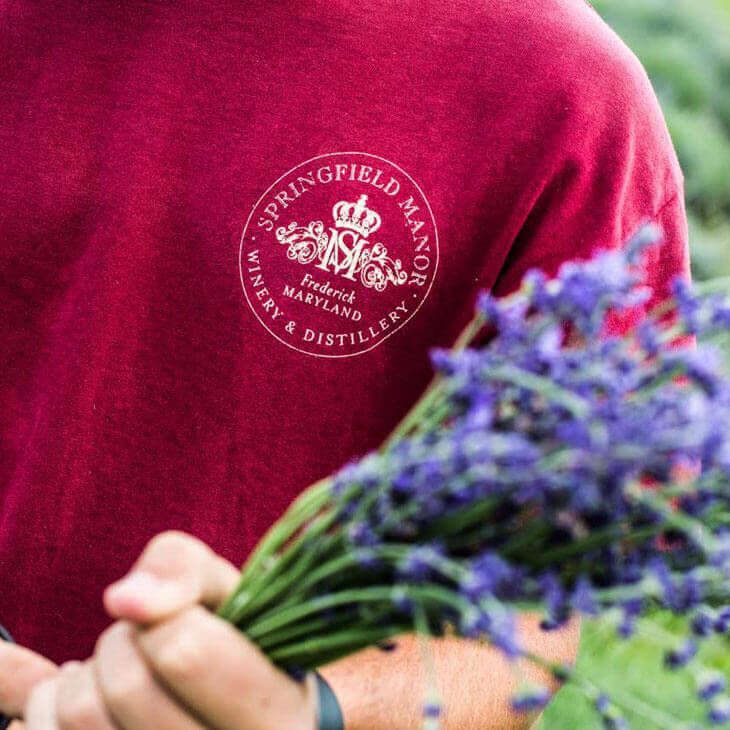 Distribution: "Let The Sharing BeGIN"
Springfield Manor Lavender Gin is currently only available for retail purchase at the farm in Thurmont, Maryland. Our beautiful Frederick County location has become a popular destination due to its many attributes and its close proximity to Washington DC, Virginia, Pennsylvania, New York, New Jersey, and Delaware. We have many clients from all of these areas who visit the farm regularly to purchase their Lavender Gin. The honor which has accompanied our Double Gold award from the San Francisco International Spirit Competition has brought a lot of recent attention to the Lavender Gin. The Double Golds from both The Gin Is In & the American Distilling Institute have brought notoriety as well.