A family run spirits company with a community-driven twist.
Based in Charleston, S.C., Local Choice Spirits is the premier private label and celebrity brand manufacturer in the United States. We are looking for distributors, retailers, investors, and brand builders that are interested in revolutionizing the spirits industry and creating community impact.
Our family of spirits includes: Gas Monkey Cinnamon Tequila, Gentry Bourbon, The Legendary Hatfield & McCoy Whiskey, Gold Star Vodka, Boosie Juice, a boutique line of brightly infused naturally flavored products, and more. Our exceptional products are award-winning, innovative, and kosher-certified.
ELEVATE YOUR SPIRITS
At Local Choice Spirits we love to celebrate good times with good drinks! We also love giving back to the communities around us. So much so that business mogul "Pixie" Paula founded Local Choice Spirits on her vision to marry philanthropy with everyday celebration, pioneering our community initiative
Founded in 2011, Local Choice Spirits is a family-owned business that creates award-winning boutique spirits and celebrity brands, with an innovative loyalty program for the beverage industry. Local Choice rewards consumers' purchases for fundraisers and charities with a donation of $2 per bottle to their community causes.
Local Choice's lean, disruptive operations platform leverages our networks, our expertise, and our capital to help take our partners' spirits brands turnkey from initial concept all the way to the retail shelf.
Our commitment to innovative, excellent products has won us 40+ awards as well as numerous blind taste tests across the US and internationally, being chosen over many premium market leaders. Our diverse range of spirits are kosher certified and offer something exceptional for everyone to enjoy
We have distribution in over 40 states, and our products can be found in liquor stores, restaurants & bars, online, and at events across the country.
Our Products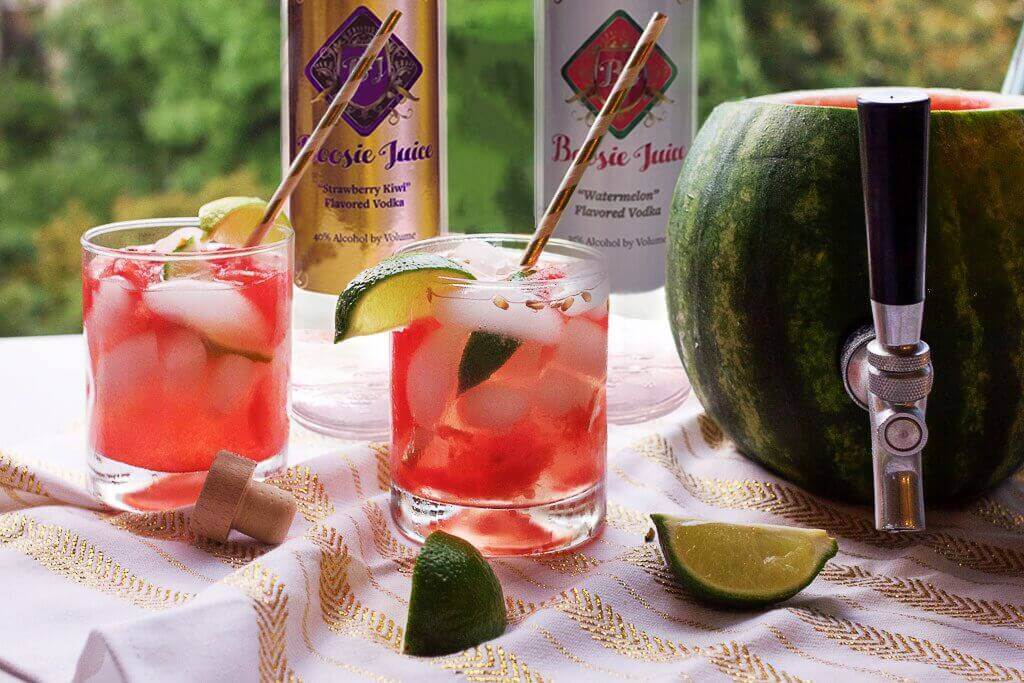 LEGEND IN A BOTTLE.
Top-quality, affordable, smooth drinking, naturally flavored vodka inspired by hip-hop phenom and multiple entrepreneur Boosie Badazz
BOOSIE BADAZZ
One of hip-hop's hottest stars - the tastemaker, the trendsetter, the ultimate in hop-hop culture -Boosie Badazz has 10 albums under his belt and a resilient career approaching two decades of success as one of the most honest voices in hip-hop. A household name in the South, with a brand empire reaching far beyond, Boosie has released six albums featured in the Billboard Top 10 rap charts since 2014.
BOOSIE JUICE
Following the unprecedented launch of Boosie Juice 'Strawberry Kiwi' flavored Vodka in 2016, we introduce Boosie Juice 'Watermelon' flavored Vodka. Whether or not you follow Boosie's career, this vodka is not one to miss. Delicious on the rocks or mixed with your favorite juice, Boosie Juice is a fan favorite arriving just in time for summer.
America's Vodka
Meet the vodka that changes everything. Fifty States Vodka is here to make a statement and change the game in the vodka industry. Our thorough distillation process combined with the proprietary blend of premium U.S. corn gives FIFTY STATES its unique and refreshing taste. GLUTEN FREE, ALL NATURAL, ZERO ADDITIVES. Enjoy the experience of a crisp, clean, and silky-smooth vodka.
Everything from the signature FIFTY STATES glass bottle to the shipping containers are sourced from United States companies. The award-winning design is sure to stand out on your shelf and is the perfect bottle for celebrating summer holidays with friends and family.
Fifty States Vodka was created to honor the men and women that serve our country, to remind us how proud we are to be Americans, and to set a new standard for premium quality and giving back.
NOW THE PROUD OFFICIAL VODKA of UFC PARTNER TITAN FC
REBORN. REPACKAGED. REUNITED WITH ITS ROOTS.
Red Harbor Rum is a traditional, colonial style rum created to celebrate American History. Made simply from molasses, yeast, and water, and aged in oak barrels, our rum is smoky and oaky on the front with a vanilla and caramel finish. Red Harbor Rum drinks like a bourbon and is best enjoyed neat.
Crafted using authentic colonial techniques and ingredients, the unique flavor of our rum tells its own story, while revitalizing interest in America's oldest spirit & rich history. Our premium spirit satisfies rum and bourbon drinkers alike. Finished uniquely in fresh charred American oak barrels, Red Harbor Rum's flavor profile expands the possibilities for both mixologists & consumers. Made with Molasses, no added granulated sugar, all natural. Not only is our rum a versatile palate pleaser, our award winning packaging design is sure to stand out on shelves. Extensively researched in colonial archives, our packaging alone tells a story consumers are drawn to & our brand brings history to life.
HOMEGROWN
BOONE'S BOURBON IS INSPIRED BY AMERICAN SINGER/SONGWRITER TYLER BOONE.
Tyler Boone is a singer/songwriter/recording artist who tours all across the United States. His music has featured on over 150 radio stations & has supported such artists as Sheryl Crow, The Avett Brothers, Hootie & the Blowfish, American Idol winner Lee Dewyze, American Idol winner David Cook, The Revivalists, Marcus King & many others. Tyler's music & his bourbon label go hand in hand, so wherever Tyler ventures on tour, Boone's Bourbon is touring with him.
AGED TO PERFECTION IN AMERICAN CHARRED WHITE OAK BARRELS.