Beverage Trade Network Events
wine Aachen 2020
Wine
27/12/2019
Favorite
They are cordially inviting you to WeinAachen 2020 on Saturday 29th February and Sunday 1st March in the venerable Aula Carolina in the middle of the old imperial city!
Wine-growers and wineries present their best and newest wine creations in a magical atmosphere. You have the opportunity to taste over 500 different wines, to get comprehensive information about the new vintages, to have selected producers comment on selected crescences and then to order them directly on site.
The wine Aachen 2020 at a glance
Wine vernissage for wine lovers and connoisseurs. The media, specialist retailers and upscale restaurants are cordially invited to present the new wines.
Attendees
Independent winegrowers and family wineries, as well as renowned direct importers and well-known winegrowers' cooperatives.
For further information: wine Aachen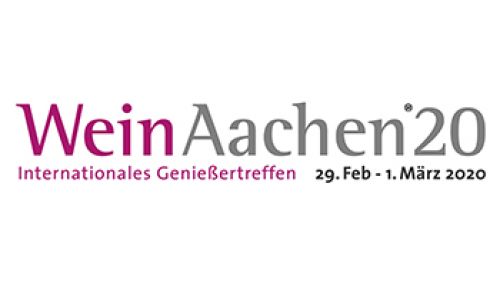 Location & Dates
From: 29/02/2020
Up to: 01/03/2020
Location: Auditorium Carolina, Pontstr. 7-9, 52062 Aachen