Beverage Trade Network Events
Vinexpo Paris 2020
Wine
01/06/2018
Favorite
It is in the heart of Europe, in a world capital that Vinexpo wanted to strengthen its brand by organizing a new unifying event for the sector. Vinexpo Paris will take place from 13 to 15 January 2020, at the Paris Convention Center: a defining start to the year for all professionals in the sector. Europe alone accounts for more than 60% of global wine and spirits consumption. The forecast study conducted with our partner IWSR - The International Wine and Spirit Research - projects that, over the next 5 years, this consumption zone will maintain its first rank, in terms of volume. By participating in Vinexpo Paris, you will optimize your commercial potential.
Exhibit at Vinexpo Paris 2020 is to participate in the first BtoB event of the year for the wine and spirits industry : enjoy this new appointment, dynamic format of 3 days, to plan your orders and set up your different commercial actions. Exhibiting at Vinexpo Paris 2020 means taking advantage of a powerful tool of pre-programmed commercial meetings - the "One to Wine Meetings" - with qualified visitors; it is launching new products, meeting new customers, opening you to new markets.
Vinexpo Paris will be shaped to be efficient , in a modern, renovated place where you will find quality services and logistics, as well as a complete offer of stands adapted to your needs and a team at your disposal.
For Further Information: Vinexpo Paris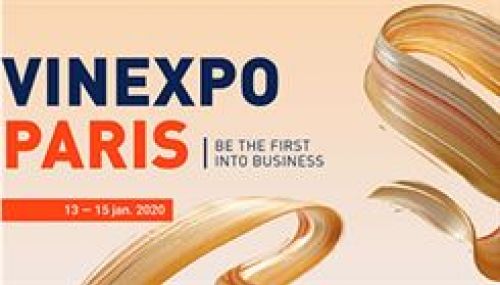 Location & Dates
From: 13/01/2020
Up to: 15/01/2020
Location: Paris Convention Centre, Paris, France