Beverage Trade Network Events
International Bulk Wine and Spirits Show Shanghai 2020
Wine
25/11/2019
Favorite
Where Bulk Wine, Bulk Spirits, Private Label Suppliers and Contract Bottlers Gather.
IBWSS China - Shanghai, 9-10 November 2020.
In November 2019, Beverage Trade Network hosted the first-ever International Bulk Wine & Spirits Show (IBWSS) in Shanghai, China. The two-day event (November 5-6, 2019) included an exhibition trade show floor for buyers and sellers to meet in a central marketplace, as well as a series of speaker presentations, panel discussions, and Q&A sessions designed to offer practical, actionable advice about the Chinese bulk wine and spirits industry.
Who were the exhibitors?
The event was open for global bulk wine producers, negociants, brokers, contract bottlers, importers and distributors looking to enter the fast-growing Chinese wine market. By becoming an exhibitor at this first event of its kind in China, they were able to meet directly with Chinese buyers looking to expand imports of foreign wine.
At the same time, they were able to explore the many new offerings from the Chinese wine market, including vineyards that specialize in Cabernet Sauvignon, Merlot and Cabernet Gernischt for the global bulk wine market.
Why Attend?
The two-day IBWSS China event in November 2019 will feature two major components – a lively exhibition trade show floor where top OEM and bulk wine and spirits exhibitors will be able to meet directly with potential buyers in China's vibrant wine capital. There will be plenty of time for networking, making contacts, and face-to-face interactions with Chinese buyers. This is really a unique opportunity to expand into the all-important Chinese wine market.
At the same time, the event will feature an all-star lineup of top wine industry experts and insiders, who will share their insights and advice on how to succeed within the global bulk wine and spirits industry.
For further information: IBWSS China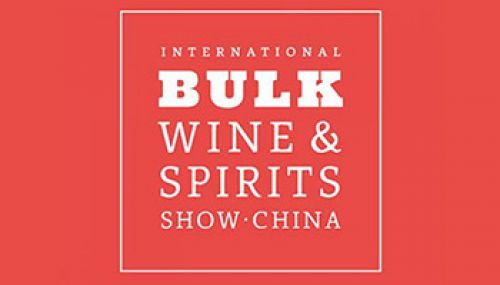 Location & Dates
From: 09/11/2020
Up to: 10/11/2020
Location: 457 Jumen Road, Unit 407 and R Floor, Bridge 8 Phase IV, Huangpu District, Shanghai, PR China 200023
Organizer Info
international Bulk Wine and Spirits Show Shanghai, China is brought to you by Beverage Trade Network, the leading online platform dedicated to connecting the global beverage industry. Strong partnerships with international organizations have helped BTN es
Web: https://ibwsshowchina.com/
Email: info@ibwsshowchina.com