Beverage Trade Network Events
Eastern Winery Exposition 2020
Wine
25/10/2019
Favorite
As the largest industry event east of the Pacific states, EWE is designed to provide Eastern U.S. and Canadian wineries, vineyards and suppliers with an easily accessible, low-cost professional meeting place, trade show and Eastern-focused conference.
EWE 2020 takes place March 10-12 at the Lancaster County Convention Center & Lancaster Marriott at Penn Square in Lancaster, Pennsylvania. EWE features 35 Workshop & Conference sessions, an exhibit hall with over 190 exhibiting companies, co-location of the License to Steal Wine Marketing Conference, and numerous opportunities for meeting the experts; sharing wine, knowledge, tips & techniques; networking, learning, socializing, equipment purchasing and wine tasting.
Please reach out to Them if you have any thoughts or ideas about EWE 2020. After all, this is your event. We're in the final planning phase now and will continue to update the website as our plans progress.
For further information: Eastern Winery Exposition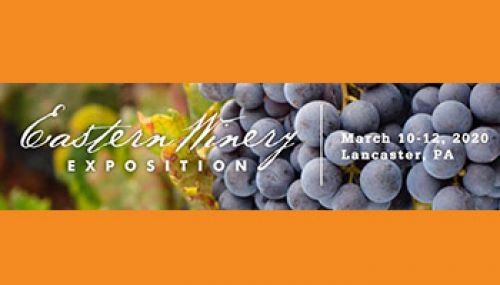 Location & Dates
From: 10/03/2020
Up to: 12/03/2020
Location: Lancaster County Convention Center & Lancaster Marriott at Penn Square in Lancaster, Pennsylvania