Beverage Trade Network Events
Cannabis Drinks Expo 2020
Wine
30/07/2019
Favorite
Cannabis drinks industry leaders are planning to meet in San Francisco, California in July 2020 at the Cannabis Drinks Expo. The event, which is being organized by Beverage Trade Network, will mark the biggest global gathering of the cannabis drinks industry and is expected to draw some of the biggest names from within the industry.
With the cannabis drinks industry currently segmented along with a state-by-state basis, the Cannabis Drinks Expo will be an attempt to widen the perspective of market participants on the national dimensions of the industry. Regulatory and legal changes at the state level are now showing the potential to be expanded to a truly national level, and that has raised the interest level of all participants within the global drinks industry.
Since the event is being hosted in San Francisco, one focal point of the one-day expo will be the emerging relationship between the state's wine industry and the state's newly legalized recreational cannabis industry. While many winemakers and grape growers initially viewed the rise of the cannabis industry as a threat, the competitive dynamics have recently shifted. Now, winemakers appear ready to seize new opportunities for collaboration.
The two-day expo in San Francisco will feature wine and cannabis industry experts, distributors and retailers, as well as political and legal analysts, medical researchers, and marketing & branding experts. They will discuss topics such as the current regulatory and policy landscape for cannabis drinks, licensing requirements, and market opportunities within the hospitality and tourism sectors.
Why Attend?
For anyone curious about the future direction of the cannabis industry in the United States, the place to be in 2020 will be the Cannabis Drinks Expo, hosted by the Beverage Trade Network. This event, taking place on July 2020 in San Francisco, will be the biggest global gathering of cannabis drinks professionals ever, bringing together drinks producers, manufacturers, brand owners, distilleries and brewers all in one place for a spectacular expo and business conference.
GROW your business
The major theme of the Cannabis Drinks Expo will be on growing your business and growing your bottom line. So if you're a brand owner, or a distillery or brewery looking for an on-ramp to the very aggressively growing U.S. cannabis industry, this event will provide the perfect platform for growth.
Since the U.S. cannabis industry is so different on a state-by-state basis, the goal of the Cannabis Drinks Expo is to widen the perspective of participants, enabling them to see how a strategy that has done well in one state might also be used to expand into another state. In the same way, a California winemaker might meet the perfect partner to make a new cannabis drink strategy work.
For further information: Cannabis Drinks Expo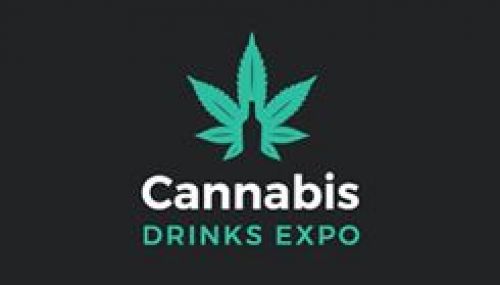 Location & Dates
From: 30/07/2020
Up to: 31/07/2020
Location: South San Francisco Conference Center, San Francisco, USA
Organizer Info
Beverage Trade Network (BTN) is a leading online marketing and B2B networking platform servicing suppliers, buyers and beverage professionals in the global beverage industry. BTN provides a selection of sourcing solutions for importers and distributors as
Web: https://cannabisdrinksexpo.com
Email: info@cannabisdrinksexpo.com