Beverage Trade Network Events
SIBA's BeerX UK 2020
Beer
30/10/2019
Favorite
Welcome to SIBA's BeerX UK 2020, the UK's largest independent craft brewing trade show.
SIBA is very pleased to host BeerX UK for a second year running at the ACC Exhibition Centre in Liverpool. The two-day event will take place on Wednesday 11th & Thursday 12th March 2020 and is open to SIBA member and non-member breweries alike, as well as representatives from brewing industry businesses and the media. Anyone who has a trading interest is most welcome!
Featuring a packed schedule of expert workshops, panel debates, networking opportunities, an expanded exhibition from suppliers of products and services, and the SIBA AGM - plus a trade-only beer showcase exclusively featuring award-winning independent craft beers in cask, keg, bottle & can - BeerX UK 2019 is back bigger and better than ever at the fantastic purpose-built Exhibition Centre Liverpool. All this within one massive space.
Its location in Liverpool gives easy access to more than 5,000 hotel rooms within a 20 minute walk of the Exhibition Centre, good transport links from most major cities in Britain and across the world from Manchester Airport; and plenty of pubs, bars and restaurants to socialise in after a hard, but enjoyable, day's work at BeerX UK!
For further information: SIBA's BeerX UK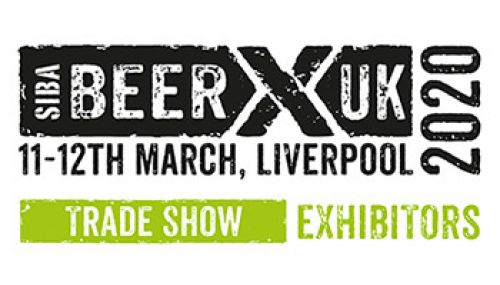 Location & Dates
From: 11/03/2020
Up to: 12/03/2020
Location: Liverpool Exhibition Centre, Liverpool Kings Dock Liverpool Waterfront, L3 4FP