Logo and company contact details can only be accessed by BTN Premium Members.
Get started and access full profile of every consultant listed, including their contact information, email and address. Click on the below image to get a preview.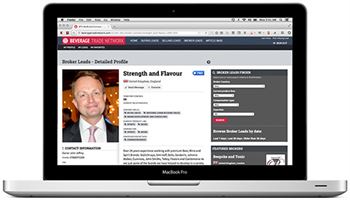 Are you a wine, beer or spirits consultant ? Join the world's largest wine, spirits and beer consultants network.
Consultant Country: Australia
Territory Covered:
Current Relationships:
Company Skills:
Current product line:
Looking for:
Compensation Method:
Company Experience:
Sans Pareil - Meaning no equivalent. Here at Sans Pareil Estate we live by our word in breaking tradition offering a new style of premium wines to cultivate your passion. Aaron Salvestrin is a third generation Viticulturist with a passion for the land, his vineyards and most importantly - a good drop. His family originally migrated from Italy in the early 1950s. It was then when they discovered the ideal growing conditions of Australia. It is here where they continued producing their own wines, with the purpose of being enjoyed amongst their families and friends. Three generations later Aaron, sharing the same passion handed down from his family, has decided to break through the past tradition, with the vision of creating a unique table wine for the modern palate, showcasing years of experience and dedication.
Go Premium to view full Consultant Profile and get all other benefits like:
Full Access to BTN Buying Leads
Full Access to all Consultants
Post Unlimited Brands
Trade Alerts
And Much More...