Sommeliers Choice Awards 2022 Winners
Building a Community for Your Customers
Your customers are not nameless people who randomly or periodically buy products or services from you in-person or online, they're your community.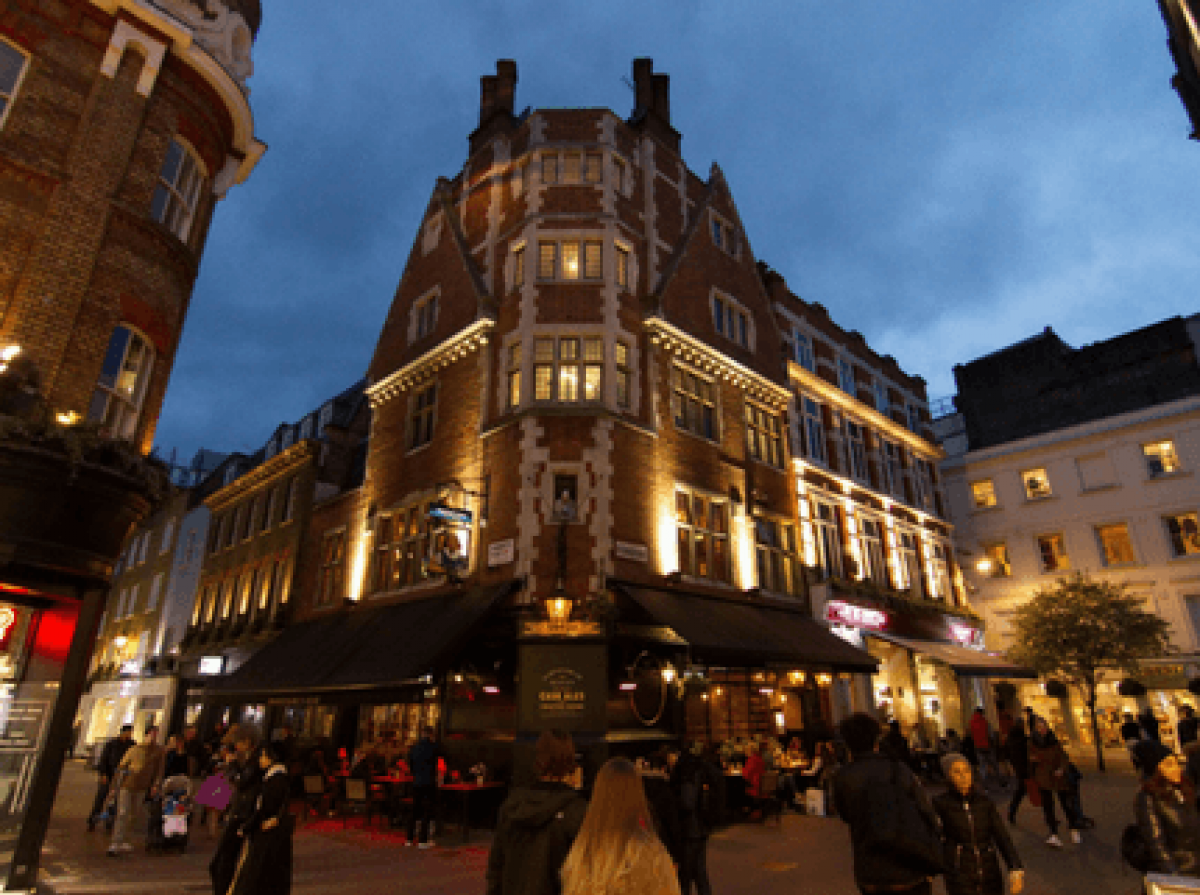 18/02/2020
It doesn't matter if you're the wine director of a high-end restaurant, a sommelier at a casual bistro, a buyer for a large retail store or the owner of a small, "boutique" neighborhood wine and spirits shop, today's competitive market demands that you regularly engage with your customers in an interactive, dynamic dialogue. Your customers are not nameless people who randomly or periodically buy products or services from you in-person or online, they're your community. As the owner, the onus is on you to build a place where your customers want to come. Your success depends upon your ability to create and enhance a customer community characterized by an experience that is rich, fun, interesting and compelling. You want your customers to return soon and tell their friends about you. "Word of mouth" will likely be a tweet or FB mention, but just because it's not shared in person or over the phone doesn't mean it's any less critical to the success of your business.
Your Website and "Bricks and Mortar" Location Should be Welcoming Spaces
Your website and your restaurant or store should help build your brand but, more importantly, think about your physical and online places in terms of how they can make your customer's experience better. Your website's design and user interface should focus on clean, intuitive navigation that's easy to use. It should be very easy to get to your business location, hours and directions. Lunch and dinner menus and product search functions, respectively, should not take any digging to find quickly. HTML lists load 115x more quickly than PDFs, so which list puts a better value on the time your customer spends searching on your site? Does your location have clean, open counters or a place to sit, wait or read? Is there WiFi connectivity or power chargers for electronic devices? Is there a play area for kids? Are there water and/or treats for pets? No? Do you want to sell to customers who have: (a) Shopping bags or luggage, (b) Smartphones or iPads, (c) Children, or (d) Pets? Customers spend more time and money at businesses that are comfortable and convenient. Think these things through as if you are the customer.
Create a Buyer's Club and Special Events for Customers
A special membership or club for regular customers is a good way to reward repeat business. Benefits could include different levels of discount based on an amount of monthly/yearly purchases, access to special events, tastings and dinners exclusive to members. Allocated or hard-to-get SKUs can be reserved for members, as well as special events.
More Effective Educational Content, Training, and Events
It may take some extra legwork on your part, but if your content is "extra" or "different," it will help you build your brand by giving your customers something valuable and unique. Instead of a sell sheet from a distributor's or importer's website, which is deliberately created to be "one size fits all" across all possible markets, contact the producer directly to get personal opinions, interviews, recipes, food pairings, etc. Any good wine and spirits producer will field questions and fulfill requests from customer accounts when there is a genuine desire to learn and to teach people about how great products are made. Pick a theme for in-store tastings. Ask the distributor/importer if their producers are in town and can pour for a tasting. Nothing helps establish your credibility more than having a top producer personally present their products at your off-premise retail location. Similarly, for on-premise staff training, having a producer visit to give their personal insights and in-depth product knowledge is incredibly valuable for the staff and helps them communicate effectively and with passion about the products they sell. The personal connection between producer, your staff, and your customers is key.
Your Website and Social Media Presence is an Extension of Your Store
Your communications with your community, your customers, should be regular, dynamic and interactive. Like every interaction with your customers at your store or restaurant, all content should be created to help build your brand. Many retailers and restaurants send 2-3 e-newsletters or blasts per week. Using information from invoices in a POS system or from customer forms/surveys, you can tailor a specific blast to your customers based on their purchase history so that a customer who likes Cabernet Sauvignons from California will be informed when a highly sought after Napa wine is available or when a Sonoma winemaker will visit a store or restaurant.
About the Author - Chris Fleming
Chris Fleming is a journalist, marketing consultant, & educator. His articles have been published in The World of Fine Wine, The Wine Spectator, The New York Times, The Robb Report, SOMM Journal & others. For marketing, he has worked for fine wine importers Kobrand Corp., Olé Imports, and Frederick Wildman & Sons.
As the educator, Chris has lectured at the Metropolitan Museum of Art and taught wine classes at the International Culinary Center/French Culinary Institute and the Institute of Culinary Education. Currently, Chris writes about wine for online trade and consumer media outlets and he is a part-time salesperson at Vintry Fine Wines, a renowned wine and spirits shop in NYC's Financial District.
Instagram: @harvestnotes
LinkedIn: linkedin.com/in/chris-f-732192
Website: www.harvestnotes.net