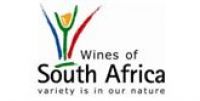 Wines of South Africa (WOSA) which was established in its current form in 1999, has over 500 exporters on its database, comprising all the major South African wine exporters
Wines of South Africa (WOSA) is a fully inclusive body, representing all South African producers of wine who export their products. It is constituted as a not-for-profit company (sec21) and is totally independent of any producer or wholesaling company. It is also independent of any government department, although it is recognised by government as an Export Council.
WOSA's mandate is to promote the export of all South African wines in key international markets. Traditional markets include the United Kingdom, Germany Sweden and the Netherlands. More recently, WOSA has also been developing markets for South African wines in the United States, Canada, Russia, and Asia.
WOSA is funded by a levy per litre is raised on all bottled natural and sparkling wines exported.
The Chairman of WOSA is Johann Krige, owner of internationally acclaimed winery Kanonkop, who has been on the WOSA board for many years.
WOSA's CEO is Su Birch, who was appointed in May 2000. Her background was in fmcg advertising and marketing, and she also has experience in the international marketing of South African fruit.
WOSA's mandate is to promote the value growth for the South African wine industry abroad. WOSA exhibits regularly at major wine shows including ProWein in Germany, the London Wine Trade Fair and Vinordic in Stockholm. WOSA also works closely with the tourism authorities to advance Cape wine tourism. In addition, WOSA holds regular marketing seminars for members, bringing international wine buyers and marketers to the country to communicate changing international market needs, demands and opportunities.
In addition, WOSA brings wine and lifestyle journalists to the Cape on an ongoing basis. The visiting groups are exposed to the physical beauty and cultural heritage of the region's winelands.
WOSA also holds the biennial Cape Wine trade exhibition. The third show, held in April 2004, attracted over 300 local exhibitors and more than 1 000 international delegates. The fourth event, Cape Wine 2006 held in April, saw over 350 wineries exhibit more than 4 000 wines and attracted some 1 480 local and international trade and media visitors. The fifth biennial Cape Wine trade show, which took place in the month of September for the first time, was held at the Cape Town International Convention Centre in 2008. It featured over 300 exhibitors, drew some 1 300 visitors, and successfully showcased the industry's acclaimed wines and conservation efforts, as well as the country's growing maturity as a democracy.
The entire South African wine industry worked together with WOSA to create an innovative top quality wine brand, Fundi, and ensure that 100% of the proceeds from the sale of this wine were used to train more than 2 010 previously disadvantaged people as wine stewards by 2010, when South Africa hosted the FIFA World Cup.
MISSION
To contribute to the global success of the South African wine industry through building Brand South Africa.
BUSINESS SCOPE
Enhance the image and reputation of the South African wines in key international markets.
Assist with the development of new export markets.
Assist with capacity building among exporters.
Facilitate the development of SA wine tourism.