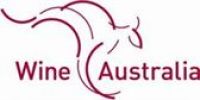 Wine Australia Mission
Identify and maximise the environment for sustainable demand for Australian wine.
Our vision
To be recognised as an innovative and respected industry partner acknowledged for:
leadership;
value creation
exceptional communication
Our values
Integrity: We do what we say we will.
Transparency: We strive to deliver a 'no surprises' culture.
Passion: We are passionate about achieving results for the success of the Australian wine industry.
Understanding: We seek to fully understand by listening to and acting on feedback.
Agile: Our agility enables us to adapt, grow and change as the industry requires.
Accountable: We regard individual goals as commitments not intentions.