International Wine & Spirit Competition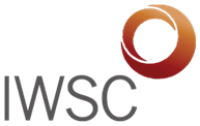 About IWSC (The International Wine and Spirit Competition)
The International Wine and Spirit Competition (IWSC), now in its 44th year, is the premier competition of its kind in the world. It aims to promote the quality and excellence of the world's best wines, spirits and liqueurs.

The IWSC receives entries from nearly 90 countries worldwide (green countries below). No matter where the entry originates, whether it is youthful or aged, it is judged according to its class and treated with respect and consideration.

The Competition has the support of many of the world's top wine and spirit producers, setting the international benchmark for quality. The unique combination of detailed technical analysis and specialist judging panels means that gaining an IWSC 'Competition Award' is an exceptional achievement.
The Competition culminates at the annual awards banquet held at the Guildhall in London.
IWSC History
When the original Club Oenologique was launched in 1969, its founder, the wine chemist Anton Massel, could scarcely have imagined the impact that his initiative would have on today's wine and spirit industry, nor the far-reaching commercial implications for those who find themselves rewarded for their excellence. He had the idea of creating a competition which was based not just on organoleptic judgement, but where all entries also had to undergo chemical analysis.
In 1978 the name of the venture was changed to the International Wine and Spirit Competition and, within a short space of time, the disciplines of the Competition were redefined. A set of technical controls was implemented in order to ensure that the highest quality standards were achieved and maintained year after year. The original aim of the IWSC was to award excellence to wines and spirits worldwide. This remains the aim today, encouraging consumer and trade recognition for quality products.
More Information About IWSC can be found here.
Beverage Trade Network becomes an official media partner for The International Wine and Spirit Competition (IWSC)
The partnership is a strategic partnership where Beverage Trade Network will feature and post the brands that win IWSC awards giving BTN member importers and distributors (buyers) a first hand sourcing platform for these award winning brands.
BTN will post results on BTN website and the winners will also be featured on the website. The partnership will also include Beverage Trade Network in all distribution material of IWSC including Promotion throughout the international events programme like (ProWein, Vinitaly, London Wine Fair, Vinexpo etc..). More Information Can Be Found Here.