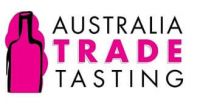 Annual trade event (Aug 2015) featuring exciting wines, beers and spirits from all over the world to Australian importers, distributors, retailers and press.
Australia Trade Tasting is an annual alcohol beverage trade show & conference initially targeting the Australian craft beer, cider, spirits and wine industries. The event will include a traditional trade show along with a strong emphasis on education. The event will include a trade tasting component designed to connect producers with key retailers, distributors, importers and exporters.
Event Details:
Event Name: Australia Trade Tasting
Conference / Seminars: 31st August 2015, Melbourne
Trade Tasting: 1st September 2015, Melbourne
Trade Tasting: 2nd September 2015, Sydney
Only b2b event of its kind in Australia. The wine, beer and spirits industry has shown steady growth for more than a decade and the craft beer and spirits industries have experienced explosive growth in recent years. Australian buyers are in need of a robust business event that provides an opportunity to see emerging and exciting brands looking to grow their distribution in Australia
www.australiatradetasting.com
https://twitter.com/AusTradeTasting
https://www.facebook.com/AustraliaTradeTasting
Stay tuned and follow #austradetasting
Please visit Australia Trade Tasting to register your interest.