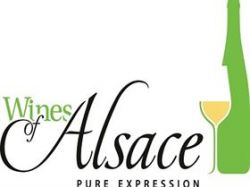 Teuwen Communications, a full-service agency specialized in public relations, marketing and brand strategies for domestic and international food, wine and spirits companies, is retained as agency of record for Wines of Alsace, maintained by the Conseil Interprofessional des Vins d'Alsace (CIVA) in Colmar, France, for a two-year program. The agency has represented Wines of Alsace in the United States since 2012, executing media, trade, consumer and digital campaigns on behalf of the region.
A top white wine region located in northeastern France, Alsace is hailed for its expressive, terroir-driven wines from Riesling, Pinot Gris, Gewurztraminer, Pinot Blanc and Pinot Noir, as well as elegant and fresh Crémant d'Alsace sparkling wines. The region is home to a patchwork of 13 distinct soil types, more than any other French wine region. Alsace is also a leader in sustainable viticulture in France, with 15% of the vineyards certified organic or biodynamic.
Since partnering with Teuwen Communications in 2012, Wines of Alsace debuted a new brand identity, logo, imagery, website and social media presence. The region's visibility in the Northeast and Illinois market was also strengthened before expansion to the West Coast with successful media and trade programs, as well as on- and off-premise activations, in San Francisco, Los Angeles, San Diego, Portland and Seattle.
The 2017-2018 program aims to further capitalize on West Coast programs while reinvigorating the Midwest and East Coast. The engaging campaign combines media relations, themed press dinners and sponsorship of the 10th annual Wine Bloggers Conference with trade and consumer programs, such as GuildSom seminars, bi-coastal retailer promotions and participation in BubblyFest, Wine on Wheels and Riesling Without Borders. Wines of Alsace's digital components will support all programming and offer a fun, educational and dynamic look at the region and its wines.
Key facts and figures for Alsace wines:
90% white wine production
53 AOCs: AOC Alsace (71% of production), Crémant d'Alsace (25%) and 51 individual Alsace Grands Crus (4%)
38,300 acres of vineyards and 150 million bottles produced on average
The US represents the 6th largest market by volume and the 3rd largest market by value
Exports by volume of Alsace wines to the US have increased 24% since 2011
Source: PR Newswire