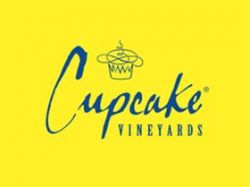 In the ongoing search to attract young millennials, wine brands have been turning to brand sponsorships of summer music festivals and other events that combine food, fun and music. At this year's four-day Lollapalooza music festival in Chicago, for example, Cupcake Vineyards pulled out all the stops to attract young music fans with a selection of new wines and special wine drinks.
From August 3 to August 6, Cupcake Vineyards hosted an onsite wine lounge and used an onsite festival crew to help music fans celebrate the event with Cupcake wines. The onsite presence included a special Instagram booth at the event to take photos, a custom hashtag to share on social media, lawn games and even temporary wine-themed tattoos. And, to top it all off, the winery created summery drinks designed to appeal to outdoor music fans, such as the festival Frosé, which features the Cupcake Vineyards Rosé in a frozen slushy, and "poptails" pairing Cupcake Vineyards premium wine with fresh fruit based ice pops.
Of course, wines from Cupcake Vineyards were available throughout the event grounds with a selection of wines by the bottle and the glass, including Cupcake Vineyards Sauvignon Blanc, Cupcake Vineyards Cabernet Sauvignon, and the newly released Cupcake Vineyards Rosé. In addition to these wines, a wider selection were offered in the Uncorked Wine Lounge, including the new Cupcake Vineyards Sparkling Rosé, Cupcake Vineyards Prosecco and Cupcake Vineyards Red Velvet, a blend of Zinfandel, Merlot and Petite Sirah.
As wine brands are finding out, connecting with young millennials means having a presence where they are spending their free time. This is not the only event where Cupcake Vineyards has had an onsite presence this year. In April, Cupcake Vineyards was also the official wine of Coachella 2017. With brand sponsorships of both Lollapalooza and Coachella, it's clear that Cupcake Vineyards has its hand on the pulse of the millennial generation.
For example, consider the "poptails" and Frosé slushy drinks - they are both a recognition that young drinkers are willing to consume wine in a number of different forms. Gone are the days when "drinking wine" meant going to a wine store and selecting a special bottle for a special night. Today's youth are drinking wine out of boxes and mixing wine the same way you might a spirit like vodka to create special cocktails and other drinks.
"As the official wine sponsor of Lollapalooza, Cupcake Vineyards seeks to bring joy and moments of celebration to festivalgoers in new and unique ways that enhance attendees' festival experiences," said Kim Fabbri, Director of Marketing for Cupcake Vineyards. "Meeting our millennial consumers where they are with special surprise and delight elements like Frosé and poptails leaves a strong impression, enabling Cupcake Vineyards to connect on a more personal level."
When you combine the on-site brand sponsorship with the digital marketing elements - such as prizes for posting Instagram photos featuring Cupcake Vineyards - it adds up to a very powerful branding presence at these events. For young millennials who have just started to drink alcoholic beverages, it introduces them to wine in a fun way that fits in with their own lifestyle. The next time they head to the liquor store to buy a bottle of wine, it's not out of the question that they will look for the shelf with wines from Cupcake Vineyards.