Bold Premonitions in 2014 From BTN: Wines, Beer and Spirits
Only once a year does an Industry get a chance to take a look forward and predict what might happen. Here is our best hunches (by category) on what you, as a business owner, might expect in your business segment: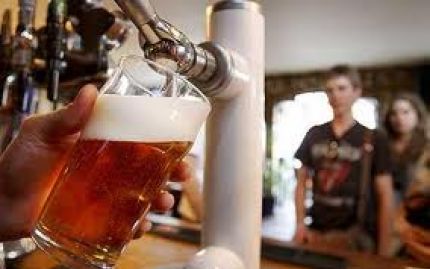 The U.S. Alcoholic Beverage Business is constantly changing, and only once a year does an Industry get a chance to take a look forward and predict what might happen. Here is our best hunches (by category) on what you, as a business owner, might expect in your business segment:
Wine:
1. Continued growth overall is expected in lower single digits (+2-4%), as the economy improves.
2. Return of growth is expected in the higher price segments (Over $15.00 per bottle).
3. Slowing of the Moscato segment growth, with fruit-infused sparkling white wines replacing some of that growth.
4. Continued growth in Chardonnay, Cabernet Sauvignon, Sauvignon Blanc and Red Blends.
5. Winery consolidation is expected to continue. An outside possibility exists with Altria to acquire all of Constellation Brands with their free cash flow and solid investments they have made in SAB-Miller.
6. California and New Zealand will continue to grow, with a rebound expected in Argentina, Chile and France. Australia is expected to suffer declines until Treasury Estates matches their inventories to retail demand in the U.S. market.
7. Single serve wines will continue to impact the U.S. market, as will larger sizes of wines served in larger sizes like box wines and tube wines.
8. On-premise sales will rebound in 2014 at a very slow single digit rate, as consumers go back to visiting their favorite restaurants more frequently with more disposable income.
9. Draft wine will continue to grow in restaurants.
10. Sparkling white wines from Spain and Australia will continue to impact French Champagnes in the U.S. with lower prices and better tasting products.
Spirits:

1. Spirits will continue to take share from beer and wine (Up from 34.7% of total $$ based on DISCUS Estimates). The young adults (21-39 yr olds) continue to drive this trend on-premise.
2. Mixology is an important driver of the spirits equation and this is expected to build spirit brands around the U.S. and the World.
3. Acquisitions will continue in the spirits business. The takeover of Jim Beam in January by Suntory Holdings and two recent Ultra Premium Tequila purchases by Diageo over the last two months of DeLeon and Peligroso will only continue the quest of the large distillers to pad their brand portfolios. The next target on the list for some company could well be Brown-Forman, owner of Jack Daniels, Korbel, Southern Comfort, Woodford Reserve and Canadian Mist.
4. The premium and super premium brands will continue to grow in high single digits (+7-9%) in all distilled spirit segments, including Whiskey, Brandy, Bourbon, Tequila, Vodka, Cordials and Irish Whiskey.
5. The additions of rap artist Sean "Diddy" Combs to Diageo-DeLeon and Justin Timberlake to the Jim Beam-Sauza 901 brands is expected to create more opportunities for celebrities to join the spirits fray in 2014 and heighten brand awareness and image at the same time.
6. Flavored vodkas have peaked and are expected to experience declines in the next few years. The "flavor of the month" club is over and distilleries need to create new products for the future that will drive volume and profit growth.
7. Handcrafted U.S. distilleries will continue to grow in number and in size, as the "buy local" trend that happened for U.S. craft brewers carries over to the U.S. craft distillers that are popping up around the country.
8. Packaging will continue to separate the premium brands from the value brands, as distinctive proprietary-shaped bottles, colorful labels and new eye-catching graphics on cartons are expected to show up this year.
9. New spirits package sizes could also appear as they attempt to hit a significant price point that consumers are looking for.
10. Barrel aging will continue to be a selling point for separating the elite ultra premium brands from the everyday popular and value brands.

Beer:

1. According to the Brewers Association, Craft beer continues to grow as the total number of U.S. breweries now open for business is over 2,600, as of December 31, 2013. Craft Beer growth is expected to grow again at low double digit rates (+10-13%) again in 2014, as brewers expand their offerings and into new states.
2. New brewpubs are also expected to open at even a faster rate than regional or craft breweries. This is because some urban areas can successfully support more brewpubs than currently are open for business in some metropolitan areas. Plus, rural areas are now beginning to clue in on the success rate of brewpubs, which only have a failure rate of 1 out every 8 that open, compared to 1 out of every 2 normal restaurants that open.
3. Imports, particularly from Mexico, Germany, Netherlands and Japan, are expected to enjoy growth in 2014. Irish, Canadian and European Imports are re-evaluating their strategies on how to grow their U.S. operations in 2014.
4. New packaging continues to rejuvenate the beer business. Craft beer is launching cans (12 oz and 16 oz), imports (even Mexican imports) are moving faster into draft (both kegs and home draft systems), and PET bottles are still being viewed as a potential solution to on-premise venues. Barrel aging will continue to grow as a point-of-difference too.
5. Flavored beers are responding to the exponential growth of alcoholic cider in the U.S. Redd's Apple and Strawberry Ales are classic examples of this flavor trend. Look for more flavored beer styles in 2014 as brewers who have mixed all different concoctions in their brew kettles continue to be innovative in this arena.
6. Distributor consolidations will continue as the strong survive and keep buying adjacent markets and even hopping over states to have a "land grab."
7. A-B seems to be very aggressive in buying some distributorship in key markets where they believe they can build A-B/INBEV brand portfolio better than the current distributor has.
8. Select craft brewers will sell out to become part of either the A-N/INBEV or M-C/SAB brand portfolios. This will help them get to National status quicker than remaining independent.
9. Look for a small rebound in premium and sub-premium beer as the economy continues to improve and blue-collar workers return to their jobs and drink more regular and light beer.
10. New craft beer only distributors will emerge as the A-B and M-C brand portfolios keep expanding with imports, craft beers, ciders, FMB's and even wine & spirit divisions.
These are just some of the great changes we expect at BTN for the year 2014. Stay tuned for more exciting details of how to keep abreast of trends like these and the strategies to implement and improve your businesses during the coming year.
BTN has no relation or interest in any of the companies, and above is simply BTN's forecast.
Beverage Trade Network